Guess What!!!!!! Smalltown Dreamz has a new product out. I love using my buttons for all different types of things. Recently I came across a box full of flowers that I can create myself and decided to use my buttons as the flower centers. After that it didn't take long before I realized that I had to make hair clips haha.
So with out further ado I would like to introduce you to the new Button Flower Hair Clips
Purple Button Hair Clip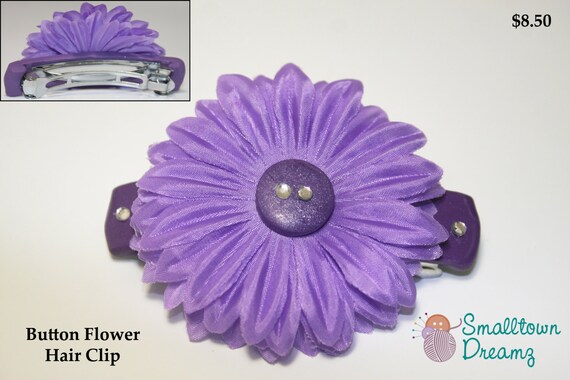 Yellow Button Hair Clip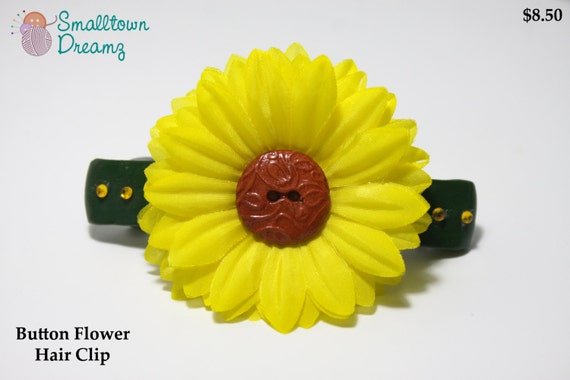 Sea Green Button Flower Hair Clip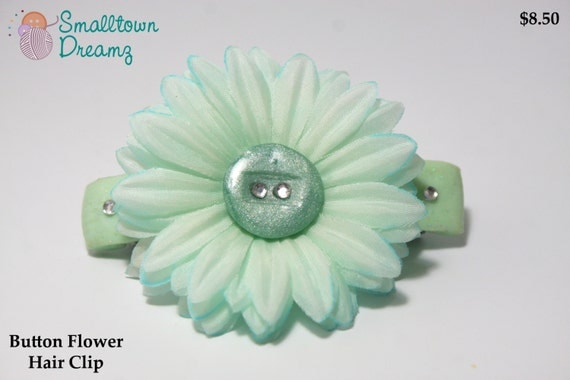 I would love to know what you think of our new product?!?! We also have a few new button collections that have recently been added to the shop.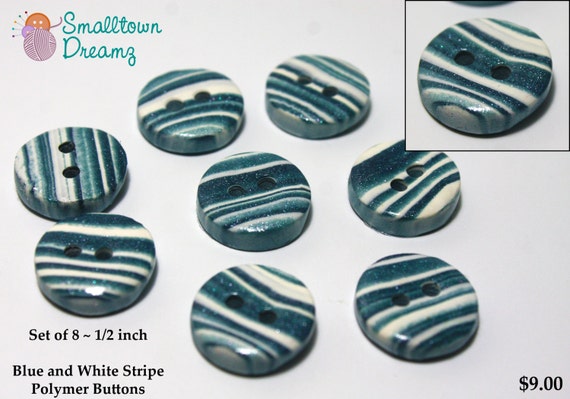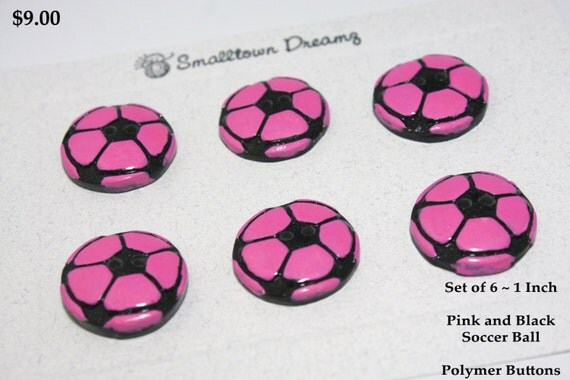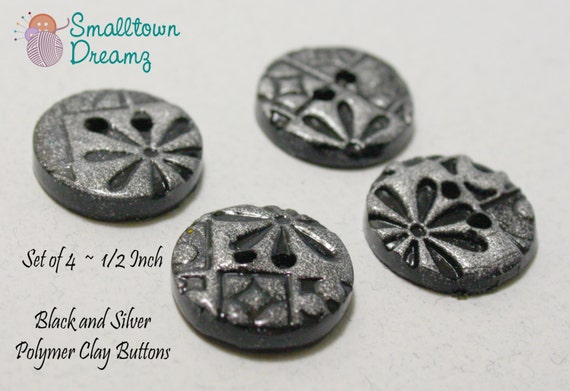 You may also request custom buttons in any color choice and size of your choice. You may check out the rest of my button collection in my
ETSY Shop
Have a Great Weekend Everyone!!!!